Treatment Options For Patients With Pancreatic Cancer Using New Catheter Technology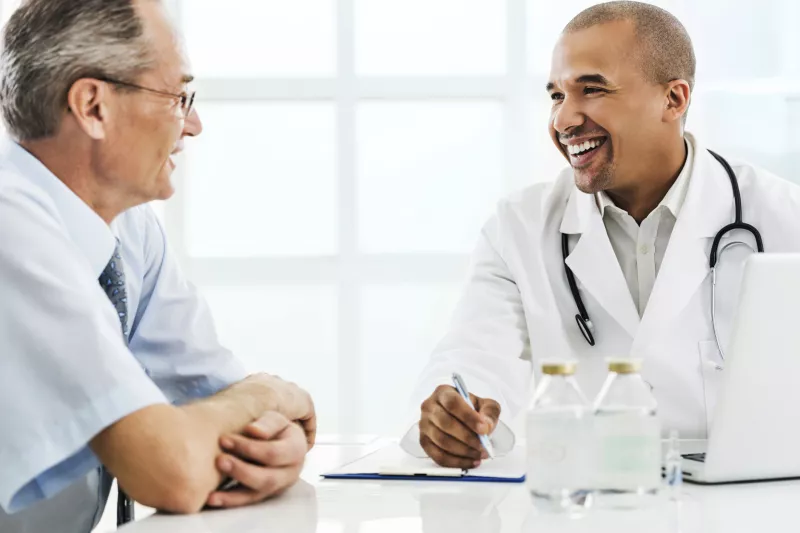 Choose the health content that's right for you, and get it delivered right in your inbox
Florida Hospital Tampa Expands Treatment Options for Patients with
Pancreatic Cancer Using New Catheter Technology
Second site in the United States to use the RenovoCath™
Tampa, FL (July 31, 2015)– Florida Hospital Tampa has started treating select pancreatic cancer patients using the RenovoCath,™ a novel catheter that was developed for targeted delivery of fluids to selected sites in the peripheral vascular system. Patients with locally-advanced pancreatic cancer are now being treated at Florida Hospital Tampa with the device that provides direct, local delivery of chemotherapy to the pancreas. This directed approach to therapy may help pancreatic cancer patients who were previously not candidates for surgery by reducing their tumor size and potentially providing a surgical option. Florida Hospital Tampa is only the second site in the country to offer this innovative, new procedure.
Dr. Alexander Rosemurgy, surgeon and co-founder of Southeastern Center for Digestive Disorders and Pancreatic Cancer, Advanced Minimally Invasive and Robotic Surgery at Florida Hospital Tampa referred patients for the procedure. Dr. Rosemurgy is renowned for his experience, expertise and compassion in treating pancreatic cancer patients, and he and his team actively pursue new treatments for these patients.
"We are excited to have new ammunition to use in the fight for our pancreatic cancer patients with locally advanced disease," said Dr. Rosemurgy. "These patients have a biologically unique type of pancreatic cancer. In treating the tumor itself directly, there is a much better chance for successful outcomes. Our patients who undergo direct chemotherapy treatment are on target to respond and do well."
"Our team is focused on diagnosing and treating our patients with the most cutting edge medical technology for our patients," Dr. Rosemurgy continued. "While the RenovoCath is an exciting new technology, physicians are familiar with the use of catheters and will not be confronted with new risks or a steep learning curve when using it clinically. This opens the door for widespread application of this technology, which offers an effective therapeutic option for patients with a unique type of cancer."
According to the National Institute of Health, nearly 50,000 Americans will be diagnosed with pancreatic cancer in 2015. Florida Hospital Tampa is using the RenovoCath as a new tool for specific pancreatic cancer patients – those with locally advanced pancreatic cancer – whose options are often limited. Many therapeutic agents, including chemotherapy, have proven to be less effective when
delivered systemically for cancer of the pancreas. The RenovoCath delivers chemotherapy directly to the pancreas via the arteries that feed the tumor. The ultimate goal with this approach is to increase the effectiveness of treatment and reduce side effects.
Dr. Paul Vitulli, an interventional radiologist at Florida Hospital Tampa led their first procedure. "The difficulties surrounding the diagnosis and treatment of pancreatic cancer are well known. It is very rare that pancreatic cancer is detected in its early stages. It is estimated that only 20 percent of patients diagnosed with pancreatic cancer can be considered for surgical resection. Treatment options for those with advanced disease commonly include radiation and/or systemic chemotherapy," said Dr. Vitulli.
Patients with locally advanced, unresectable pancreatic cancer would benefit from the development of alternative treatment options. "The RenovoCath is an exciting new tool to treat cancer," Dr. Vitulli continued.
Patients benefit by administering a local intra-arterial infusion of chemotherapy directly in the region of the tumor itself. Benefits of a local intra- arterial chemotherapy infusion, in contrast to systemic IV infusion, potentially include less bone marrow suppression and fatigue, and less gastrointestinal problems such as nausea. A lower dose of chemotherapy may be required, and a greater tumor response is expected.
About Florida Hospital Tampa
Florida Hospital Tampa is a not-for-profit 475-bed tertiary hospital specializing in cardiovascular medicine, neuroscience, orthopaedics, women's services, pediatrics, oncology, endocrinology, bariatrics, wound healing, sleep medicine and general surgery including minimally invasive and robotic-assisted procedures. Also located at Florida Hospital Tampa is the renowned Florida Hospital Pepin Heart Institute, a recognized leader in cardiovascular disease prevention, diagnosis, treatment and leading-edge research. The recent addition of the Doc1st ER shows that Florida Hospital Tampa is committed to providing compassionate and quality healthcare. Part of the Adventist Health System, Florida Hospital is a leading health network comprised of 22 hospitals throughout the state. For more information, visit https://www.floridahospital.com/tampa.
About Alexander S. Rosemurgy, MD
Dr. Alexander Rosemurgy is the Director of the Center for Surgical Digestive Disorders and the Director of the Hepatopancreaticobiliary Surgery Center at Florida Hospital Tampa. The Southeastern Center for Digestive Disorders and Pancreatic Cancer offers robotic and minimally invasive surgeries for a variety of disorders including GERD, achalasia, pancreatic cancer and gallbladder disease. Dr. Rosemurgy did his residency and his research training at University of Chicago. After completing his residency he began his career in Surgery at the University of South Florida (USF). There he was the driving force behind developing a Level One Trauma center at Tampa General Hospital (TGH) and a regional trauma network. He was the Director of the TGH Regional Trauma Center for nearly a decade. In the early 1990's he began to pursue his interests in gastrointestinal surgery and was the Surgical Director of the Digestive Disorders Center at TGH for more than a decade. For more than a decade he has been the Director of a Hepatopancreaticobiliary Fellowship, one of the select few in North America. Dr. Rosemurgy is currently serving as the President of the Southeastern Surgical Congress. He has undertaken more than 1,600 pancreatic resections, has been a lead investigator in over 40 pancreatic cancer trials, has undertaken more than 1,000 antireflux operations, and has more than 300 clinical and scientific publications.
About RenovoRx
RenovoRx (www.renovorx.com) has developed the RenovoCath RC120 catheter, which is specifically designed for the isolation of blood flow and delivery of fluids, including diagnostic material and therapeutic agents, into selected sites in the peripheral vascular system. The ability to deliver these materials at high concentration to specific vasculature, safely and without perfusion overlap to other regions, is a central paradigm of the company's technology. The company's first product to market is the RenovoCath™, which is currently being introduced in the U.S. RenovoRx is an early stage startup based in Silicon Valley, California, and its top financial backers include Golden Seeds, Astia Angels, Sand Hill Angels, The Angels' Forum and The Halo Fund III, L.P.
Recent News
Congratulations to Dr. Sharona Ross, who was named a Patient Preferred Surgeon for her dedication and excellence in patient care by the Patient Preferred Physicians and Practitioners.

On January 14, the Eastern Association for the Surgery of Trauma (EAST) organized a day-long course that focused on providing expertise and insight on the rapidly developing application of robotics...

For her dedication and excellence in patient care, Patient Preferred Physicians and Practitioners proudly named Dr. Sharona B. Ross, MD, FACS, a Patient Preferred Surgeon for upper gastrointestinal...