Summer Research Program Banquet Published 9/03/2014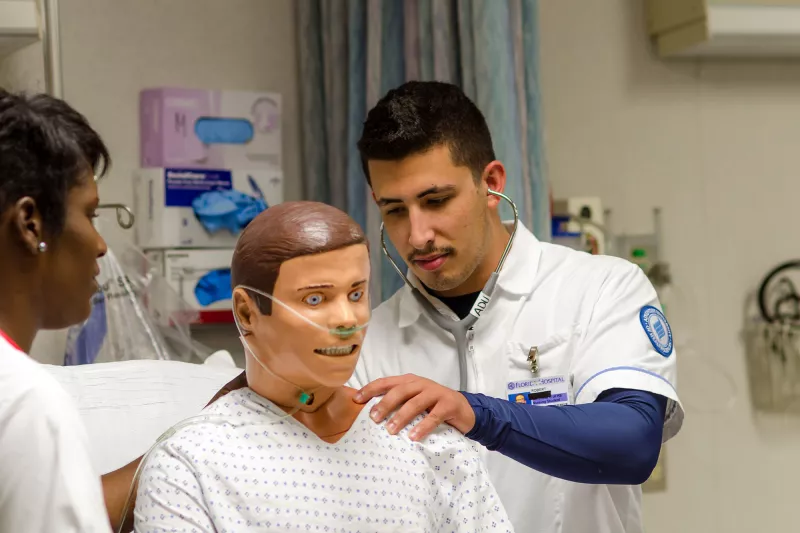 Choose the health content that's right for you, and get it delivered right in your inbox
This summer our research team, physicians, and fellows had the opportunity to get to know a great group of future physicians. Twelve students from different regions of the United States and educational backgrounds: High school graduates, undergraduates, and college graduates, have spent the last two months with our physicians and staff. They started each day as the surgeons do bright and early at 6:30 am, and stayed till late in the evenings for rounds. They shadowed the physicians on a daily basis and each student completed an advanced research project. This week we were able to celebrate their achievements as each student gave a presentation on the research they completed. The presentations were on a variety of topics including Gastroesophageal Reflux Disease, Esophageal Cancer, LESS Surgery, and Pancreatic Cancer. We are very proud of them, and we look forward to seeing the great things they will accomplish in the future.
Florida Hospital Tampa is committed to encouraging future doctors and surgeons to explore the fields of digestive disorders and pancreatic cancer. Working with future physicians in this setting provides a valuable space for students and professionals to interact and exchange meaningful ideas. Another initiative that fosters the same type of learning, Women in Surgery, was developed by Dr. Ross in order to encourage women to embrace the surgical field. The Women in Surgery International Symposium is the largest professional and academic event for women surgeons and those interested in pursuing surgery.
Florida Hospital Tampa looks forward to continuing our initiative to encourage and advance the role of young professionals and women in the surgical field, especially around minimally invasive surgical procedures.
For more information how you can get involved with the hospital as a young professional or a woman, please contact us at Call813-615-7030.
Recent News
Congratulations to Dr. Sharona Ross, who was named a Patient Preferred Surgeon for her dedication and excellence in patient care by the Patient Preferred Physicians and Practitioners.

On January 14, the Eastern Association for the Surgery of Trauma (EAST) organized a day-long course that focused on providing expertise and insight on the rapidly developing application of robotics...

For her dedication and excellence in patient care, Patient Preferred Physicians and Practitioners proudly named Dr. Sharona B. Ross, MD, FACS, a Patient Preferred Surgeon for upper gastrointestinal...