Robotic Whipple Results In Faster Recoveries And Better Outcomes For Patients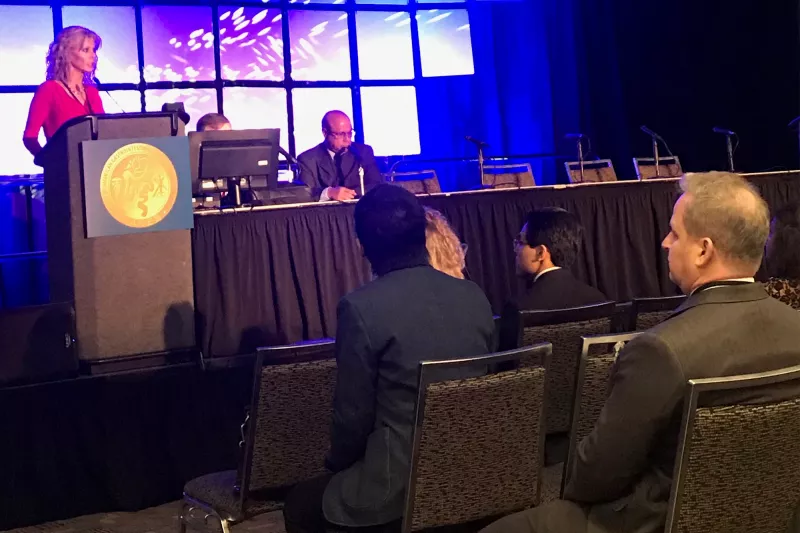 Choose the health content that's right for you, and get it delivered right in your inbox
DHI's Expertise Showcased at the Nation's Premier Surgical Conference

Sharona Ross, MD, FACS, advanced HPB surgeon with AdventHealth Tampa gave a podium presentation today at the 2019 Society of Gastrointestinal and Endoscopic Surgery (SAGES) meeting in Baltimore, MD. In her presentation, Dr. Ross shares with colleagues and peers from throughout the nation, how these procedures are being performed at the Digestive Health Institute.
Dr. Ross and her colleagues, Dr. Alexander Rosemurgy and Dr. Iswanto Sucandy, are highly experienced in performing these complex HPB procedures with minimally invasive approaches. They have dedicated a large portion of their practice to treating patients with pancreatic cancers and diseases. Combined, they have performed more than 1,000 pancreatectomies, and they have served as lead investigators in clinical trials to discover better ways of offering surgery for pancreatic cancer.
Today's video presentation provides a case study of a robotic pancreaticoduodenectomy undertaken in a 61-year-old woman who presented with a diagnosis of pancreatic adenocarcinoma treated with neoadjuvant therapy. The patient tolerated the operation well and was placed on the ERAS protocol. She did not experience any operative or postoperative complications and was discharged post-operative day 5.
Recent News
Congratulations to Dr. Sharona Ross, who was named a Patient Preferred Surgeon for her dedication and excellence in patient care by the Patient Preferred Physicians and Practitioners.

On January 14, the Eastern Association for the Surgery of Trauma (EAST) organized a day-long course that focused on providing expertise and insight on the rapidly developing application of robotics...

For her dedication and excellence in patient care, Patient Preferred Physicians and Practitioners proudly named Dr. Sharona B. Ross, MD, FACS, a Patient Preferred Surgeon for upper gastrointestinal...