Florida Hospital Tampa Surgeons Featured On Cover Of Florida MD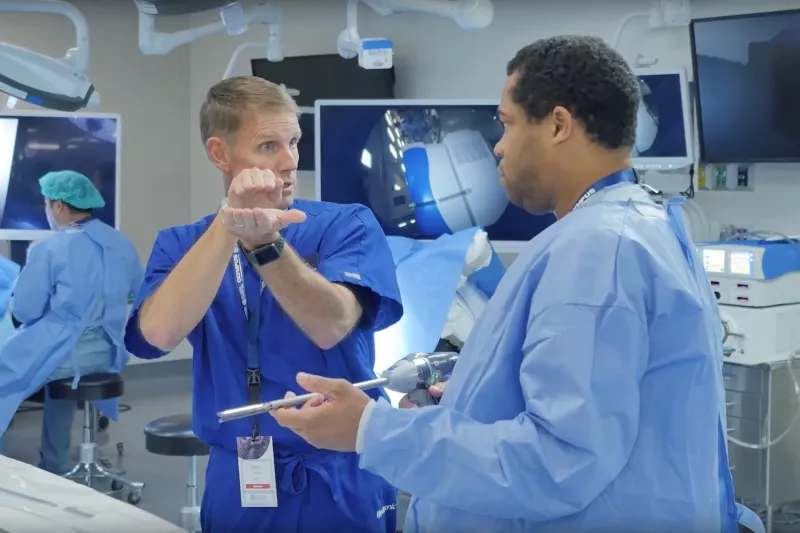 Choose the health content that's right for you, and get it delivered right in your inbox
Sharona Ross, M.D. and Alexander S. Rosemurgy, MD were featured on the cover of Florida MD for their spread on the common misconceptions about Gastroesophageal Reflux Disease (GERD). Florida MD is a prestigious magazine for medical physicians. With a readership of over 10,000, Florida MD features stories focus on new hospital programs, extraordinary local physicians in their field and other healthcare business-related topics.
The four-page article gives an overview of the GERD symptoms, discusses how to diagnose the disease and manage it and then delves into the 3 most common misconceptions doctors and surgeons have about the disease. Both Dr. Ross and Dr. Rosemurgy are experts in their field. Dr. Ross has been practicing surgery for over a decade. During that time, she has received many honors and awards for her outstanding practice. Dr. Rosemurgy began his practice in trauma care and was served as Acting Chief of Surgery with James A. Haley VA hospital. He honed in his focus on gastrointestinal surgery in the early 1990's and has continued to innovate within the industry through present day.
Looking for a Tampa Laparoscopic Surgeon?
If you are looking for a minimally invasive no-scar surgery, you should contact our experienced Tampa Laparoscopic surgeons today.
Conditions treated with minimally invasive surgery:
Gastroesophageal reflux disease (GERD)
Achalasia (difficulty swallowing)
Pancreatic cancer
Esophageal cancer
Stomach tumors
Masses and lesions
Stomach ulcer disease
Gallbladder disease
Contact Florida Hospital Tampa to schedule your consultation today.
Recent News
Congratulations to Dr. Sharona Ross, who was named a Patient Preferred Surgeon for her dedication and excellence in patient care by the Patient Preferred Physicians and Practitioners.

On January 14, the Eastern Association for the Surgery of Trauma (EAST) organized a day-long course that focused on providing expertise and insight on the rapidly developing application of robotics...

For her dedication and excellence in patient care, Patient Preferred Physicians and Practitioners proudly named Dr. Sharona B. Ross, MD, FACS, a Patient Preferred Surgeon for upper gastrointestinal...