Dr. Ross And Dr. Rosemurgy Give Presentation On Bloodless Medicine Program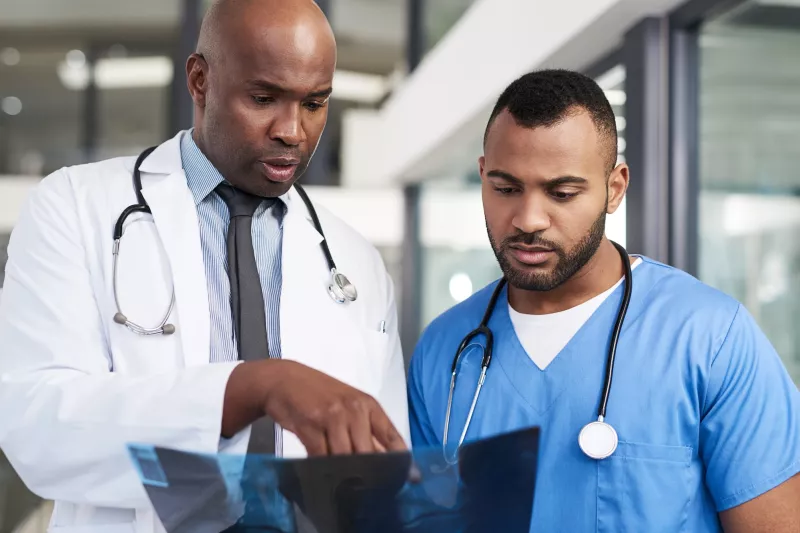 Choose the health content that's right for you, and get it delivered right in your inbox
The medical field has made great strides in advancing the field of medicine, especially with regards to minimally invasive and robotic surgery, one of the hallmarks of our laparoscopic surgery center in Tampa. However, blood transfusions are one area of medicine that still raises some doubts among medical professionals. We had the privilege of having Dr. Ross and Dr. Rosemurgy speak to medical staff on September 15, 2016.
Complications From Blood Transfusions
Some studies have shown that blood transfusions can cause complications for many patients, and lead to unnecessary reactions. These might include allergic reactions, incompatible blood, and immune suppression. During the presentation, Dr. Ross and Dr. Rosemurgy discussed how doctors should be preparing their patients who are considering or will be undergoing a blood transfusion.
The overall purpose is to hopefully offer a "Bloodless Medicine Program" to patients to reduce the potential risk. Bloodless medical options may be beneficial for those who cannot have a blood transfusion for various reasons, such as religious beliefs or other concerns.
Get in Touch with Florida Hospital Tampa
Our Tampa surgeons at Florida Hospital Tampa offer a variety of surgical procedures, using only the latest technological advancements in medicine available. We stay up-to-date, continuously educating ourselves on how best to refine our procedures. Dr. Ross and Dr. Rosemurgy are both certified by the American Board of Surgeons. If you would like to discuss your options with our physicians, please do not hesitate to contact us.
Call Call813-615-7030 to request your appointment.
Recent News
Congratulations to Dr. Sharona Ross, who was named a Patient Preferred Surgeon for her dedication and excellence in patient care by the Patient Preferred Physicians and Practitioners.

On January 14, the Eastern Association for the Surgery of Trauma (EAST) organized a day-long course that focused on providing expertise and insight on the rapidly developing application of robotics...

For her dedication and excellence in patient care, Patient Preferred Physicians and Practitioners proudly named Dr. Sharona B. Ross, MD, FACS, a Patient Preferred Surgeon for upper gastrointestinal...