Business
Science and Innovation
2018 SAGES and CAGS 16th World Congress Of Endoscopic Surgery News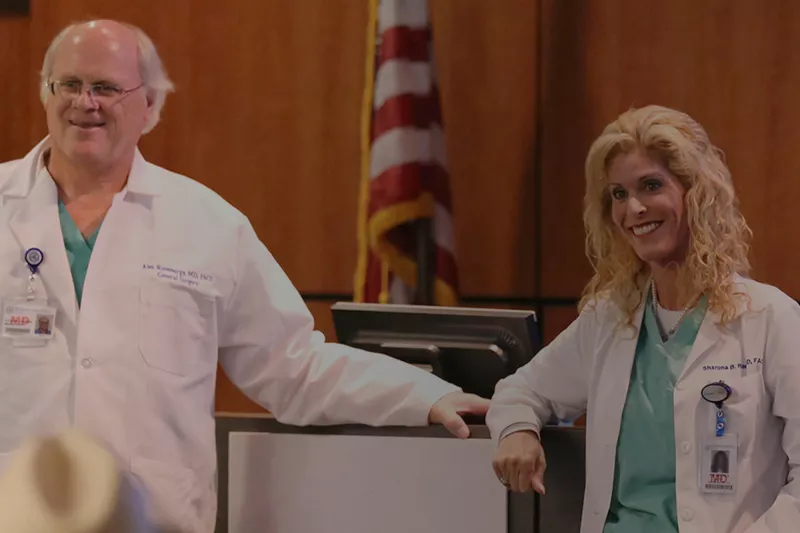 Choose the health content that's right for you, and get it delivered right in your inbox
The 2018 SAGES and CAGS 16th World Congress of Endoscopic Surgery Scientific Session and Postgraduate Courses conference was held on April 11th, 2018 to April 14th, 2018 in the city of Seattle, Washington. The conference attracts incredible surgeons, medical professionals, engineers, researchers, and many others. This is truly one of the top events in the world when it comes to learning about endoscopic surgery, its many facets, and what the future holds. Dr. Sharona Ross, Dr. Iswanto Sucandy, and our Fellow Doctor Chander Wilfong all had a chance to both attend and participate in the conference.
Dr. Sharona Ross was able to play an active role in SAGES (The Society of American Gastrointestinal and Endoscopic Surgeons) this past year. She had a presence and involvement in numerous committees, including Program and Development Committees. She also sat as Co-chair on the Technology Committee and participated in the Robotic Taskforce. All of these committees help generate guidelines for all surgeons in the country regarding specialty operations and procedures.
During the multiday conference, Dr. Iswanto Sucandy presented a video on Robotic Liver Resection. Dr. Sharona Ross presented a video on Robotic Pancreaticoduodenectomy with Cholecystectomy for Pancreatic Cancer. The videos presentations are a key format to educate other surgeons on how to perform such operations safely and how to replicate the outcomes.
Exciting Opportunities at the I3 Summit
2018 marked the first time Dr. Sharona Ross and her team attended the I3 Summit. This Summit brings together professionals from all sectors of the endoscopic surgery industry, like engineers, researchers, testers, investors, and surgeons. The event creates a platform for leading minds to come together and discuss new technology and techniques.
Dr. Ross was the Chair of Emerging Technology Session and, as such, she reviewed over 200 abstracts from surgeons and industry members around the country and world. Of the 200 total, she was able to select 13 for oral presentation. On Thursday, April 12, 2018, Dr. Sharona Ross, along with her Co-chair, Nova L. Szoka, MD, moderated an amazing session that introduced newly emerging technology to a large group of surgeons from all over the world.
Finally, our fellow, Chandler Wilfong, MD, gave an oral presentation regarding The Surgical Treatment of Achalasia. He also presented a poster entitled "Surgical Theater Precision VR".

UPDATE: Read the thank you letter we received from SAGES!
Dear Sharona B. Ross,
With our sincere gratitude and deep appreciation, we thank you for your participation as faculty at the 16th World Congress of Endoscopic Surgery hosted by SAGES and CAGS. Thank you for helping to make this the biggest and best minimally invasive surgical meeting ever!
This year's meeting was a huge success for many reasons. We had a record number of attendees at over 2,800 from 38 countries. We also had more meeting content than previous years with 5 Masters courses and sessions on diversity, advocacy, and public medical concerns. New meeting technologies included e-posters and visual abstracts for the first time and the SIGMA surgical app to review video content from the presentations. We made an effort to have a truly diverse array of content and speakers. However, most of all, SAGES 2018 was a great success because of YOU! Your talent, your dedication, and your efforts leading up to and during the meeting are what made this year's SAGES/CAGS World Congress extraordinary. Thank you.
We believe that the SAGES annual meeting is the preeminent meeting in gastrointestinal and minimally invasive surgery. We hope to build on this success using both the exciting innovations that were implemented this year and the lessons learned during the past few months to improve things moving forward.
Would you like to know more? You may wish to visit these websites:
https://www.sages2018.org/
https://www.sages.org/
https://www.sages.org/about/
To learn more about our team of Tampa laparoscopic and endoscopic surgeons, you can contact us directly or call Call813-615-7030.
Recent News
Congratulations to Dr. Sharona Ross, who was named a Patient Preferred Surgeon for her dedication and excellence in patient care by the Patient Preferred Physicians and Practitioners.

On January 14, the Eastern Association for the Surgery of Trauma (EAST) organized a day-long course that focused on providing expertise and insight on the rapidly developing application of robotics...

For her dedication and excellence in patient care, Patient Preferred Physicians and Practitioners proudly named Dr. Sharona B. Ross, MD, FACS, a Patient Preferred Surgeon for upper gastrointestinal...