Second Annual National Women In Surgery Career Symposium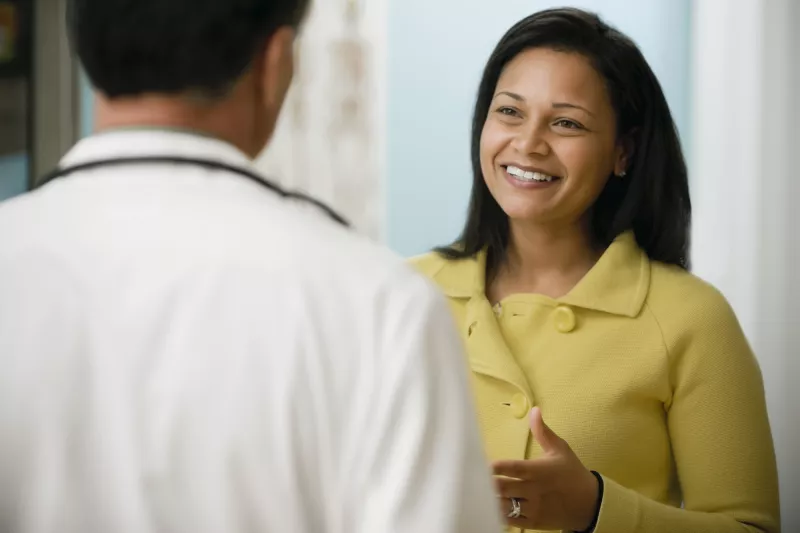 Choose the health content that's right for you, and get it delivered right in your inbox
More comments from participants about the 2011 Second Annual National Women in Surgery Career Symposium:

1. "I wanted to take a moment to sincerely thank you for making the Women in Surgery Symposium this past weekend an unparalleled and most memorable experience. Words cannot describe how privileged I felt to be in such wonderful company. I have returned home - albeit to the cold of Connecticut - with elation in my decision to pursue a career in surgery.

I hope you do not mind that I have attached a few momentos from the symposium. I found the photograph of Dr. Ascher, Dr. Barry, and yourself to be a lovely one, and wanted to pass it along. Next is a photo of you with the first year UConn medical students. As we mentioned when we spoke with you at the end of the conference, we would love to be more involved in the planning of next year's symposium if you find that we can be of service. Hopefully, we can stay in touch with you as the months progress. Please do not hesitate to let me know of anything I can do -- I am happy to help at any time. Lastly, I am attaching a photograph I took with you, one that I personally will treasure. I have returned home with a new goal: to one day be in your company and have the honor of speaking at the XXth Women in Surgery Symposium. Should I be so fortunate to ever do so, I will undoubtedly show this photograph as part of my presentation in the hope of motivating all the first year medical students in attendance.

Above all, I would like to thank you for being a true inspiration to all females, surgeon and non, both present and future. I am amazed by everything that you have accomplished and continue to accomplish -- following a weekend of discussion on how to achieve a healthy life balance, I really believe that you are the ideal example. Thank you for being so approachable and personable, especially to those of us so early on in our careers. It was a true honor to meet you, and I greatly look forward to keeping in touch and crossing paths with you in the future".

2. "I wanted to take a minute and thank you again for your efforts in gathering women of like mind and aspirations together in an environment of fellowship, networking and mutual support. Your passion and love of this endeavor is obvious and infectious. Every person I talked to over the weekend was just thrilled to be there learning and soaking up the vital feminine energy that we sometimes lack in our normal work environments; including me.
I am a graduate student in an interdisciplinary program (i.e. NOT BUSINESS), women's career issues are of particular interest to me and I intend to write my thesis surrounding these topics. I can say for certain, that while I believe surgery to be uniquely rigorous and time commanding, the core messages of the presentations from this weekend are applicable to women in many professions. I learned a lot this weekend. In fact, the course I am enrolled in this semester is called Women, Power and Peace and we are dissecting the themes and rhetoric surrounding power, domination and compliance and those themes were resounding in my mind throughout the weekend. Those themes seem to be everywhere these days.
I am inspired. You can count on my support. I will be talking about it with all women in surgery that I work with and encounter. And I will be considering how I can facilitate getting women together in my own area to network with and support each other. Congratulations on a wildly successful weekend and thank you, thank you, thank you for everything you do. I am at your service".