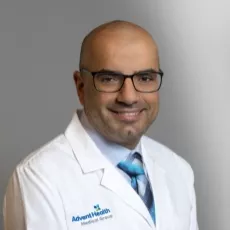 Dr. Alsaleh Explains Inflammatory Bowel Disease (IBD)
Gastrointestinal diseases like IBD can cause uncomfortable symptoms, but there are treatment options that can help you manage this condition effectively. Board-certified gastroenterologist Anas Alsaleh, MD, is here to explain IBD symptoms, treatments and when to talk to your doctor.
2 items. To interact with these items, press Control-Option-Shift-Right Arrow.
Hear from Dr. Alsaleh as he describes the common symptoms of IBD and when to see a health care provider.

Hear from Dr. Alsaleh as he explains common IBD treatments and how they're performed.